ANDEAN SUMMIT
Travel and Adventure Agency
Andean Summit
is a tourist agency with extensive experience in trekking, mountain climbing, rock climbing, adventure sports, and many other activities in the Cordillera Blanca.
Our main goal is to provide maximum safety, reliability and comfort to our customers, so that they can enjoy the different activities offered in Peru. We strive to offer customers an unforgettable experience on each tour, trek, and climb that we offer.
We are professionals who provide logistical support that make our expeditions successful. In addition to our primary tourist programs such as trekking and mountaineering, we also offer experiential tourism organized in different villages of the Cordillera Blanca.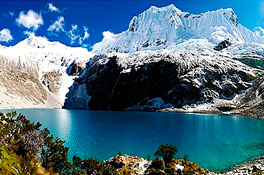 This hike starts at Cebollapampa where we ascend to the lake. On the way we see a variety of vegetation and wildlife.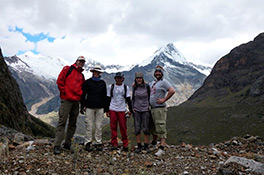 This trek explores three of the most spectacular gorges of the Huascaran
National Park .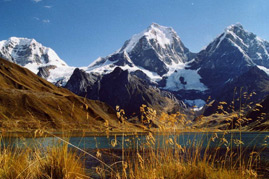 The Huayhuash mountain range is located in central Peru highlands 50 km south of the Cordillera Blanca.

In this trek we see many peaks over 5,000 meters such as the Huascaran (6,768m), the highest peak in Peru.