You are here: Home » Climbing » Nevado Pisco
---
Nevado Pisco
Cordillera Blanca
Pisco is commonly regarded as a lookout of the Cordillera Blanca because of the easy access and stunning views from the summit. Our approach passes through the Llanganuco valley where we pass by two beautiful lakes, Chinancocha (3,850m) and Orcococha (3863m). The summit is surrounded by impressive mountains such as Huandoy (6,395m), Alpamayo (5,947m), Artesonraju (6,025m), Chacraraju (6112m), Chopicalqui (6345m), Huascaran (6,768m) and countless others.
Itinerary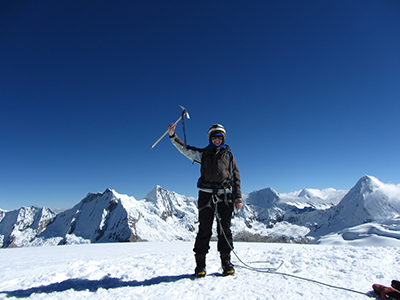 Day 1: HUARAZ - CEBOLLAPANPA - Base Camp PISCO (4650m)
We board a bus to take us through the Callejon de Huaylas, Carhuaz, and through villages. From there we take a detour through Yungay to Lake Llanganuco (3850m), then arrive to Cebollapampa where we will start the trek to base camp.
Day 2: BASE CAMP - MORAINE CAMP (4950m)
We begin the walk to reach our second camp which is the Pisco Morraine Camp (4950m)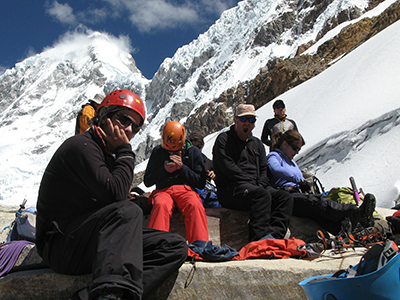 Day 3: MORRAINE CAMP - SUMMIT - BASE CAMP (4650m)
We leave early to reach the summit, and from there we will see the sunrise from the summit. You will see the following mountains: Chacraraju, Artezonraju, Pyramid, Chopicalqui, Huascaran and Huandoy. From there we begin our descent back to the base camp of Pisco.
Day 4: BASE CAMP PISCO - CEBOLLAPAMPA - HUARAZ
This is an easier day in which we descend to Cebollapampa and take the bus back to Huaraz.