You are here: Home » Courses » Rock Climbing
---
Rock Climbing
Huaraz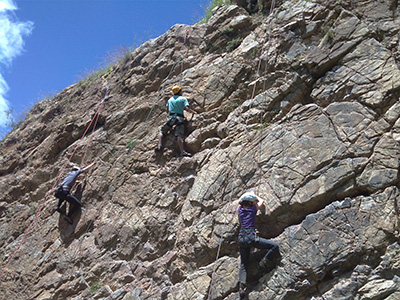 This is a three day beginner course that teaches you the knots, techniques and information required for safe alpine ascents.
Day 1:
Reconnaissance of equipment knots
Climbing on top rope
Handling the technical equipment
Day 2:
Anchors
Rappel
Climbing techniques
Day 3:
ANY QUESTIONS?
Not a problem!
Contact us
and we will answer any of your questions.
Follow us on Facebook
---


ANDEAN SUMMIT
Travel and Adventure Agency
Psje. Wuamashraju N° 692 - Parque Ginebra
(In front of House of Guides), Huaraz - Perú
Mobile/Movil:
+51 990221361
Skype:
andeansummit
Email:
/
Copyright © 2023 - All Rights Reserved.